Five-layered ERASE TUBEs have solved issues
of gas barrier properties and activation temperature.
ERASE tube has solved two major issues!
The tube detects fire before temperature rises to 120°C due to abnormal heat generation of the lithium ion battery and releases extinguishing agent quickly.
The tube uses PE-type resin for detecting fire and releasing fire-extinguishing agent  quickly; a resin layer specialized in barrier properties is provided to block the permeation and reduction in volume of fire-extinguishing agent or N2 gas in alert state.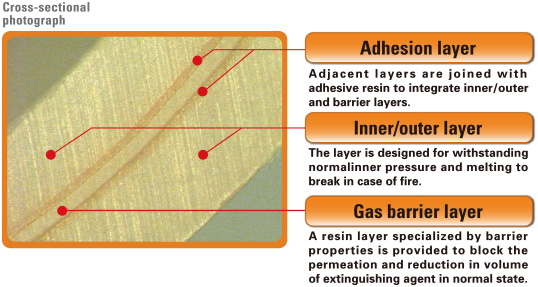 Related Documents and contents
For any request or inquiry of the ERASE tube, contact us:
+81-3-3444-6261
Special Equipment Section Uehara